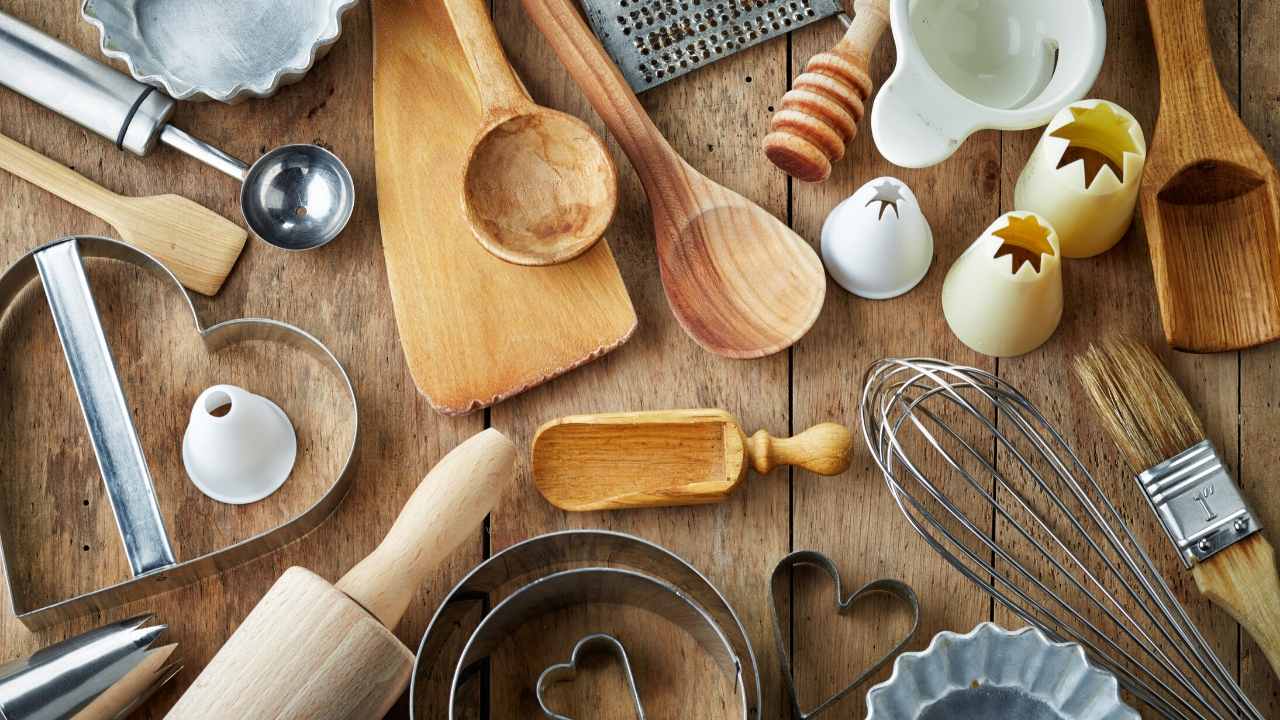 Eclectic design elements can create a fun and playful atmosphere in your kitchen that reflects your personality and style. From bold color combinations to a variety of textures, you can incorporate eclectic design elements in many ways.
To keep the design from looking too chaotic, choose a core theme to base your entire space on. This can help your decor, colors and shelving choices feel more organized.
Dark Tones
As the kitchen is one of the main gathering places in the home, it is an excellent place to incorporate eclectic design elements. For example, a dark island painted a different color than the rest of the room is a great way to add visual interest and depth to your space.
In addition, you can play around with contrasting colors to bring out the best in your cabinetry and appliances. Pairing a dark shade of green with white appliances and cabinets is a trend expected to be a big hit in 2023.
Another popular color idea for a 2023 kitchen is the use of earthy tones like light sandy shades. These shades can create a soothing, calming atmosphere and will promote relaxation and creativity.
Industrial Aesthetics
Industrial aesthetics are a versatile way to incorporate eclectic design elements into your kitchen. Raw materials like brick and ductwork, metal beams, and exposed pipes work well with both modern and traditional styles.
When incorporating an industrial look into your kitchen, try mixing up colors. For example, a peacock green backsplash combined with silver hardware and a rich wood-tone accent will help you achieve an eclectic, yet sophisticated look.
Alternatively, mix wood tones with various metal finishes in your cabinets and storage. This will create an eclectic style that's easy to maintain.
While gray tones are common for this style, darker shades of blues, reds and yellows can also be used. They complement concrete or rusty tones and add warmth to the space.
Color Mixing
If you want to incorporate some eclectic design elements into your kitchen, try mixing colors. This is a great way to bring in a unique and personal look without going overboard with too many bright hues or patterns.
You can start by choosing one color that you want to stick with, then using it in multiple shades and materials throughout your kitchen. For example, choose mustard yellow or Tiffany blue and pair them with simpler whites or wood tones.
Another way to add some color to your eclectic kitchen is by selecting a pattern for your backsplash. Whether you choose a bold chevron or a simple checkered tile, a bold pattern will help to tie your eclectic kitchen together and create a cohesive aesthetic.
Dedicated Preparation Area
A dedicated preparation area is a design feature that has become increasingly popular in the last few years. This may be in the form of a separate breakfast or lunch counter, a dedicated coffee station, or a well thought out baking area that incorporates a multi-burner stovetop for a more upscale cooking experience.
While this trend might seem like overkill, it's worth considering as a way to incorporate eclectic design elements into your new kitchen. One of the biggest benefits is that it makes it easier to switch up the look from time to time. You can also use this opportunity to showcase some of your favorite eclectic design pieces. The best part? if you have the space and the budget, it's an easy upgrade that will pay for itself in no time.
Open Shelving
One of the best ways to incorporate eclectic design elements into your kitchen is through open shelving. These shelves add a sense of depth and personality to your space, as well as provide storage for dishes and other items.
However, it's important to be careful when styling your shelves. 'Unlike living room shelving ideas, kitchen shelving is constantly in use and needs to be kept tidy,' says interior designer Jaye Tidbury from The Myers Touch.
The downside to open shelving is that it can lead to a cluttered mess over time. This is especially true if you're displaying greasy cookware or other items that collect dust and grime easily.
Frequently Asked Questions
How to Save Money On Kitchen Remodel Costs
Here are some tips for kitchen remodeling that can save you money.
Do your research.
Research is the first step in any kitchen remodel. This will give you an idea of what you want from your kitchen remodel. Also, research can help you to identify cost-saving opportunities.
Create your budget.
Once you have an idea about what you want from your kitchen remodel project, it is time to set a budget. This will allow you to determine the amount of money you will spend on your project. You must also stick to your budget in order to avoid going overboard.
Shop around for deals and discounts.
Always look out for discounts and deals when shopping for appliances and materials. This will help you save money on your kitchen remodel costs.
Hire a professional contractor.
You should look for a contractor who is trustworthy and has a track record. A reputable contractor can provide you with quality workmanship at a reasonable price.
Do the work.
If you're handy around the house, you might consider doing the job yourself. This will allow you to save money on your kitchen remodel and provide you with satisfaction knowing that the job was done correctly.
These tips will help you save money on kitchen remodeling costs.
Are you able to DIY a Kitchen Renovation?
You might wonder if it is possible to do a kitchen remodel yourself. While the answer is yes, there are some things that you need to keep in mind.
First, a kitchen renovation can be a big project, so make sure you have the time and energy to tackle it. Before you start, it is important to be proficient in plumbing and carpentry. You also need to decide which aspects of your kitchen you would like to change, such as adding additional storage space, replacing old appliances, or improving lighting.
Once you've mapped out your kitchen renovation plan, it's now time to start looking for materials. It's time to choose cabinets, countertops and flooring.
A good idea is to think about the layout of your kitchen before you go shopping. This will help determine how much space and what layout is best for your kitchen.
There are many choices when it comes to cabinets. You can choose from ready-to-assemble (RTA) cabinets or custom cabinets. RTA cabinets can be made in many styles and colors and are generally less expensive than custom ones.
It's important to ensure safety and security when undertaking large-scale remodeling projects. For renovations, it might be a good idea to check the local building codes.
Although you might be tempted to do a major renovation yourself, it is best to hire professionals. It is possible to save both time as well as money by hiring qualified contractors. Working with a professional will make sure that your project goes smoothly.
Do cabinets need to be darker or lighter than the walls?
There are no set rules. This is strictly personal and would depend on your kitchen's size, shape, and style. The general idea is that if your kitchen is small, dark cabinets can make it feel even smaller and more cramped. Brighter cabinets will brighten the space, making it appear larger.
A large kitchen can be made more intimate by using dark cabinets. Lighter cabinets will allow the space to feel larger and open.
It's your decision to create the kitchen you desire and to pick the cabinet color that best suits that look. You can consult a professional to help you make the best decisions for your space.
What is the costliest part of a Kitchen Remodel?
The cost of a kitchen can vary depending on its specific project, so there is no clear answer. Experts estimate that a high-end kitchen remodel will cost anywhere from $40,000 to $100,000. You could face a steep price tag when you plan a major kitchen renovation. If you're not making structural changes to your kitchen, your custom cabinetry can be the most expensive.
Custom cabinets are 25-35% lower than the total price. Other potential big-ticket items include countertops, appliances, and flooring. If you are tight on budget, it may be necessary to prioritize which kitchen pieces you want to renovate the most. However, it's possible to create a luxurious kitchen on a budget with some careful planning.
However, there are ways you can keep your costs down. Instead of focusing on major structural renovations, you can make cosmetic changes. One example is to refinish cabinets, or install new countertops, instead of replacing the entire kitchen. If you're looking for a larger project to save labor costs, you might be able to do some of it yourself.
There are options that will make your kitchen remodel less expensive, no matter what your budget. If you are strategic about your choices, and plan well, you can make the kitchen that you want without breaking the bank.
Are white kitchens out of style?
White kitchens can be a great choice for homeowners who want a modern design in their homes. This trend has been growing since 1980s when white kitchen cabinets began to be used by designers. Today, white kitchens are still one of the hottest trends in interior design.
Experts say that the all white kitchen trend is over. They believe homeowners are ready for something fresh. There is an increasing demand for bolder, colourful kitchens.
You don't have to be concerned about a white kitchen going out of fashion if you are considering it for your home. It's important to remember that trends change. If you plan on living in your home for many decades, you might want to choose a timeless design.
Where do I start when I want a new kitchen?
You should start by writing down your desires and needs. This will enable you to communicate with potential remodelers and contractors.
Budget: How big can you spend to get a new kitchen installed?
- Size: What is the size of your kitchen? Will you need to expand or reduce the size of your kitchen?
Layout: How does your kitchen look? Are you going to need to alter the layout?
- Appliances: Which appliances would you like in your new kitchen?
- Storage: How do you store your food and other supplies in your new kitchen.
Style: What style of kitchen would you like? Traditional, contemporary, rustic, etc.
- Colors: What colors do you want for your new kitchen?
Once you've considered all these things, you can start planning your new kitchen!
Do you prefer to remodel a kitchen's floors or cabinets?
It depends on how the floor is being installed. Before you can install floating floors, make sure to install your counters and cabinets first. You have two options for glue-down and nail-down flooring. First, install your flooring. Then install your cabinets. It is a good idea to consult a professional before deciding which option you prefer for your kitchen.
Statistics
External Links
How To
Ten small kitchen remodels you can make yourself.
Small kitchen renovation ideas that you can do yourself.
You might not want to undertake a small kitchen renovation. However, if you are looking to make your house feel new again, then this is something you should do. There are many ways to make your kitchen more beautiful without spending a lot of money. Here are some easy kitchen renovation ideas.
Add a backsplash to your kitchen - If there are no tiles around the sink or countertop, then a backsplash will be the best option. It can be used to add colour and style, as well as make your kitchen seem larger and cleaner.
Get rid of old cabinets. They can protect your walls against spills and splashes. They also give your kitchen a sophisticated look. If you notice that your cabinet doors look worn out, you should replace them with new ones.
Paint your kitchen - Paint will not only change the appearance of your kitchen but also help you save money. Paint gives your kitchen a fresh look and modernizes it. It'll be much easier to clean.
Update your appliances - Updating your appliances is an excellent idea because it won't just increase their lifespan but also make them look newer. If you know exactly which appliance needs to be updated, then you can do it. You can also ask someone who is familiar with how to install these appliances.
Add a counter - A bar area is another option. This not only gives you more work surface, but it also allows for entertaining guests.
To create a breakfast spot, you don't need to spend a fortune. All you need to set up a breakfast nook is a small table, and some chairs. You can even add some cushions to make it more comfortable.
Add a pantry – A pantry is a necessity in any kitchen. It's a wonderful place to store food and dishes.
Install an Island - An island makes a great addition in your kitchen. An island gives your kitchen more space and offers ample work surfaces. It can be paired with wood flooring to make it look even more attractive.
Add a wine shelf - Wine racks usually can be found at wine bars or restaurants. However, you can use them in your own home as well. They are available in many sizes and styles. You can choose whatever suits your kitchen best.
Helpful Resources