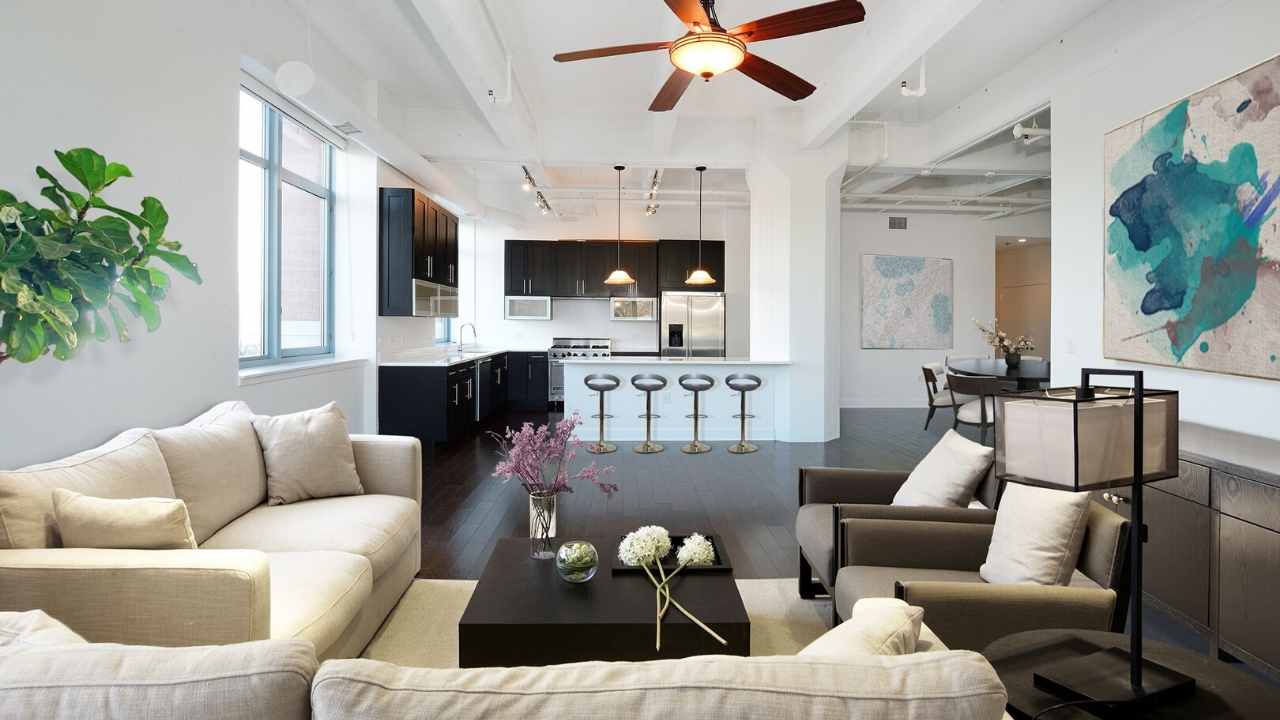 Choosing Green cleaning products can have a significant impact on your household waste and indoor air quality. Look for products that are eco friendly, have a low environmental footprint, and come in reusable bottles.
For instance, Blueland offers a nontoxic line of all-purpose cleaner and hand soap that are in glass containers that can be refilled. The brand also sells discounted bundles of its natural products in bulk to reduce packaging waste.
Explore Eco-Friendly Cleaning Alternatives
Eco friendly cleaning products are far less damaging to the environment than traditional chemical cleaners. They are also safer for your health as they are made without harmful chemicals that may cause rashes, sore throats and respiratory problems. Additionally, many non-biodegradable chemicals have been found to be toxic to aquatic life and even humans if ingested in high doses.
One of the best ways to make your home more sustainable is to swap out any plastic cleaning products with reusable alternatives. For example, you can replace paper towels with reusable cotton or cloth kitchen towels which are biodegradable and more absorbent. You can also switch to wooden cooking utensils that are reusable and more hygienic than metal or plastic alternatives.
There are a number of online companies that offer eco friendly cleaning products that come in refillable bottles. Grove Collaborative is a popular one that offers multiple household and personal care product subscriptions in addition to their own label of natural cleaning products. Their collection of natural cleansers and other essentials includes all-purpose cleaner, multi-surface cleaner, glass cleaner, oven cleaner, dish soap and more. They have a range of bottle sizes and options to fit your lifestyle, from a small starter kit to a large family-sized bundle. The company also offers a free trial with any purchase and carbon-neutral shipping.
Another great option is EarthHero. They have a wide selection of natural cleaning products for all areas of your home and even offer a range of eco friendly cleaning tools like reusable sponges and unpaper towels. Their products are free of parabens, sulfates and other harsh additives and have been ethically sourced, cruelty-free and leaping bunny certified.
They also have a large selection of bottles from a variety of brands including Grove Collaborative and Method. They are all made from recycled plastics and have a clear window so you can see how much you have left before needing to refill.
Blueland is another eco conscious brand that specializes in creating water-based, plastic-free cleaning products. Their products are designed with your health, the environment and reducing waste in mind and they are Cradle to Cradle Certified. You can buy their hand soap, laundry detergent and other essentials individually in a plastic-free spray bottle or in discounted kits. They also offer a range of other plastic free products such as wooden kitchen utensils and reusable dish soap pods.
Choose Reusable Bottles
Cleaners are one of the biggest sources of household waste, so if you're looking to reduce your environmental impact, you'll want to make sure your cleaners are packaged in environmentally friendly bottles. Look for reusable glass and stainless steel bottles that are dishwasher safe, as well as refillable bottles that can be purchased in bulk.
When shopping for eco-friendly cleaning products, you should also be sure to consider the ingredients listed on the label. Many conventional cleaning products contain corrosives and toxic chemicals that can be harmful to the environment, your family, and your pets. In addition, these chemicals can also seep into groundwater and waterways, creating contamination and pollution. By switching to green cleaners, you can eliminate these health and environmental concerns.
One of the best ways to minimize your environmental impact is by choosing cleaners that are biodegradable and free from harmful ingredients. Look for a natural formula that is non-toxic to humans, pets, and the environment, as well as a packaging made from recycled materials or zero plastic content.
Luckily, there are plenty of options for eco-friendly cleaning products to choose from. For example, Method is one of the best-known organic brands with a wide range of all-purpose cleaners and surface sprays in a variety of scents. They use plant-based ingredients and are known for using a renewable energy source to power their production. Another brand that focuses on sustainability is Grove Collaborative, which offers a variety of cleaning supplies in refillable and zero-waste bottles.
In addition to being eco-friendly, you should also consider the brand's ethics and values. Look for a company that uses ethical practices and supports their employees. Additionally, consider their transparency and philanthropic initiatives. For example, Grove Collaborative donates 10% of its profits to support the work of Seedling, an organization that plants trees for each order placed on their site.
Lastly, consider whether the brand uses greener methods to transport and ship their products. For example, Method is committed to reducing their carbon footprint by eliminating single-use plastic and shipping their products carbon neutral. They also have a partnership with a forest charity to offset the carbon emissions from their facilities and shipments. Another brand with a strong commitment to sustainability is Velves, which makes an all-purpose cleaner that uses water and active ingredients sourced from food waste. This allows them to be resource negative, meaning they create more value for the planet than they consume.
Buy Dish Soap in Refills
Buying bulk cleaning products is a great way to reduce packaging waste. However, many zero waste online stores also carry refillable dish soap options for those who want to go even further. These brands often offer glass and plastic bottles that can be reused, plus they'll also feature refill pouches for smaller amounts of liquids like hand soap. Choosing these refills over purchasing new plastic bottles of the same product helps to significantly reduce your waste footprint!
etee's Green Tea and Lime Dish Soap is a good example. This dish soap comes in a liquid concentrate that can be used with a pump dispenser or in reusable pods, so you don't have to purchase a whole new bottle every time you run out of soap. It's made with plant-based ingredients and is free of toxins, dyes, and perfumes. Plus, it's sustainably produced at a company that uses 100% wind and solar power.
Another great option is Common Good's brand of reusable plastic and glass household cleaning products. Their green cleaning solutions are bottled in recycled and renewable materials, including high percentages of post-consumer plastics. They also work with a network of refill stations across the US, so you can buy their products and bring your empty bottles in to be refilled.
For something a little more hands-on, you can make your own eco friendly hand soap at home with this recipe from Bee's Botanics. The recipe is easy to follow and calls for just a few simple ingredients: distilled water, coconut oil, shea butter, and baking soda. The result is a gentle, natural soap that's safe to use on your skin, and it smells just as amazing as commercial soap!
Finally, if you're looking for a complete sustainable kitchen solution, check out EarthHero. They sell all kinds of eco friendly cleaners, soaps, and other supplies that you can use to clean your entire house! They have a huge selection of products and they're transparent about what makes each one eco friendly, so you can easily find what you need. They're a B corporation, carbon neutral, members of 1% for the Planet donating portions of their sales to environmental organizations, and they're committed to keeping their prices as low as possible!
Make Your Own
One of the best ways to reduce your environmental footprint in the kitchen is to make your own cleaning products. This saves money, eliminates the need for wasteful packaging and cuts down on carbon emissions associated with shipping. Many natural-living blogs feature recipes for DIY cleaners that are easy to make and effective at removing dirt, grime and bacteria from most surfaces. The best part is that these green cleaners do not contain chemicals that may cause eye, skin or respiratory irritation.
Choosing sustainable materials for your kitchen upgrades is another way to go green. For example, swapping out old windows for Energy Star-certified options can help minimize heat transfer between your home and the outdoors, which reduces your energy bills and greenhouse gas emissions. When replacing your countertops, opt for eco-friendly materials like recycled glass or reclaimed wood, which are durable and require minimal maintenance.
Kitchen companies often talk a good game about sustainability, but it's important to find out whether they walk the walk as well. Look for certifications from the Forest Stewardship Council (FSC), which means that timber comes from a source that has been responsibly managed to reduce its impact on the environment and local community.
For example, the FSC-certified soap bars from Blueland are water-free and have a low-waste refill model. They also have a great customer rating and come with a set of reusable bottles and refills. Other nontoxic brands include Eco-Friendly and e-Clean.
A few other ways to cut down on your kitchen's impact:
Switching to LED lighting is a simple way to make your home more environmentally friendly, and can cut your energy bill by 75-80%. LEDs last 25 times longer than traditional incandescent bulbs, making them the most sustainable lighting option for your home. Using natural light is also an inexpensive and effective way to cut your energy usage. If your kitchen is not well lit, invest in a few floor or table lamps for additional illumination. Lastly, a compost bin is a simple but effective way to reduce waste in the kitchen. Food scraps, coffee grounds and other biodegradable materials can be easily added to a compost pile, which helps reduce greenhouse gases and enriches the soil.
Frequently Asked Questions
What countertops go best with white kitchen cabinets?
A white kitchen allows you to express your creativity with your countertop. Quartz countertops are becoming the norm in kitchen design. These are our top choices for quartz countertops to match white kitchens.
Different shades of concrete gray
Bold Granite-like patterns
Veiny marble-like designs
Bright and striking colours such sunflower yellow or oceanblue are available
What are the four main kitchen layouts?
The four basic kitchen layout plans include L-shaped, U-shaped, T-shaped, and open-concept kitchens. These designs are dependent on the dimensions of the room and the number or appliances. It would help if you considered these different kitchen layouts to create a functional kitchen design for your home.
L-Shaped kitchen: This layout is extremely popular as it's both efficient and customizable. This layout is ideal for small to medium-sized kitchens as it doesn't need a lot of space. You can add an island to this layout if you have the space.
U-Shaped Kitchen. This kitchen design is perfect for large to medium-sized kitchens. This layout can be customized with an island, but it's unnecessary.
T-Shaped Kitchen. This kitchen design is ideal for large kitchens. It offers lots of counter space and is very versatile. While this layout is customizable with an islands, it's not required.
Open-Concept Kitchen: This kitchen design is ideal for large spaces or homes that want an open, airy feeling. This layout doesn't have walls or boundaries and is great for entertaining.
How long should a kitchen renovation take?
Once the cabinets have been made, it should take approximately three weeks for the work to be completed. However, it can take months to design or manufacture custom cabinets. This means that the whole process from start-to-finish can take several weeks.
Statistics
External Links
[TAG102]
[TAG105]
[TAG108]
[TAG110]
How To
These are the 8 Steps to Kitchen Remodeling For Beginners
These steps are essential for a DFY project that is suitable for Beginners.
Remodeling your kitchen requires three simple steps. The first step is to decide if you want to completely renovate your kitchen or replace existing fixtures and appliances. Second, decide what kind of kitchen design is best for you. Third, choose between a DIY project or hiring professionals to complete the job.
The next step is to choose the type of kitchen that you want. Do you prefer a traditional style kitchen with cabinets, countertops and appliances? Maybe you prefer sleek modern designs and less storage. Are you interested in installing a large island or adding a breakfast bar? Finally, after choosing a layout, finish, and material, you'll need to hire a professional contractor to help you complete the installation.
The heart of any home is the kitchen, but homeowners often feel overwhelmed by how many decisions they need to make before beginning a project. There are several easy ways you can get started.
Decide if your goal is to remodel or replace. This is the first step. If you're looking to remove the existing space and begin from scratch, it's important to account for demolition costs, new cabinets countertops, flooring, appliances, lighting, and other expenses.
Set a Budget - First, calculate the amount you can spend to remodel your kitchen. This includes everything from the cost of labor and supplies to the amount you can afford.
Choose Your Layout - Once you've determined how much you can spend, the next step is deciding where you would like to place your new kitchen. There are many layouts to choose from, including open, peninsula, galley or corner. Each layout has its pros, and it is important that you choose the one which best suits your needs.
Select Your Materials - Once you've chosen the layout of your kitchen, it's finally time to select materials. This covers everything, from countertops and cabinets to flooring and lighting. There are many options, so it's important to research the best materials for your needs.
Hire professionals - After you have chosen your materials, you will need to find a professional that specializes in kitchen construction. Good contractors will ensure that everything runs smoothly, starting with design and ending with installation. You don't need to worry about problems throughout the process. They also provide follow up services.
Enjoy! - You've made it to the final stage of the kitchen remodeling process--enjoyment! If you enjoy your new kitchen you won't mind spending hours preparing delicious meals. If you aren't sure about the layout of your new kitchen, don't be afraid to take some time to experience it. It will give you an idea of the value of your remodel.
Helpful Resources




[TAG113]

At VK Design, we are determined to make sustainability an integral part of our kitchen designs. Our mission is to empower homeowners, builders, and..




[TAG114]

Are you looking to transform your kitchen into the masterpiece of your dreams? There's no need to look any further, here at VK Design we bring you..




[TAG115]

Are you looking to transform your kitchen into the masterpiece of your dreams? There's no need to look any further, here at VK Design we bring you..




[TAG116]

NEW MODEL!! 2023 Grand Design Reflection 270BN Couple's Camping Fifth Wheel RV! ► Check Availability Now at https://bit.ly/3obejXR ► Learn More About this RV




[TAG117]

Get the latest kitchen industry news from NKBA




[TAG118]

Sustainable kitchen design is creating a kitchen space that minimizes environmental impact while still conveying style and functionality. It involves




[TAG119]

At VK Design, we've pledged to create kitchens that are kind to our planet. We know that sustainability is a top priority for homeowners, builders..




[TAG120]

Click here to download June's Journey https://woo.ga/emj5k3 FRENCH COUNTRY STYLE ~ DECORATING IDEAS ~ HOME DECOR ~ LIVING ROOM DECOR ~ KITCHEN DECOR~Monica




[TAG121]

At VK Design, we are dedicated to making sustainable kitchen design accessible and attainable for everyone. From creating inspiring content covering..




[TAG122]

Source the latest product innovations from leading kitchen and bath brands at KBIS! Discover fresh design solutions, expand your network, and fine-tune your




[TAG123]

Welcome to VK Design, where we make sustainability the foundation of every kitchen design. Our mission is to empower homeowners, builders, and..




[TAG124]

Are you looking to transform your kitchen into the masterpiece of your dreams? There's no need to look any further, here at VK Design we bring you..




[TAG125]

Are you looking to transform your kitchen into the masterpiece of your dreams? There's no need to look any further, here at VK Design we bring you..




[TAG126]

#cerusing #kitchenmakeover #cabinet refinish The cerusing process we demonstrate in this video can transform your dated oak finish to a new fresh, clean




[TAG127]

Find the largest offer in Cabinet Hardware - Pulls and Knobs at Richelieu.com, the one stop shop for woodworking industry.




[TAG128]

I'm always looking for ways to improve and update the spaces in my home. Deliberately or sometimes even when I'm in the relaxed state of watching TV! In this




[TAG129]

Check out these stunning kitchens big and small. These kitchens have inspiration for all. Lots of interior designed kitchens to give you ideas for a kitchen




[TAG130]

10 Kitchen Design Ideas for Your Home : Decor Inspiration




[TAG131]

The classic cabin in the woods has been wonderfully reimagined into an architectural masterpiece. In this weeks episode we visit an architecturally designed




[TAG132]

Bringing German engineered domestic appliances to Canadians. Explore Miele's full line of premium kitchen and laundry appliances




[TAG133]

Let's connect, sign up for my weekly newsletter https://mtkd.ck.page/newsletter On the live stream, I'll give you 10 tips when designing a small kitchen.




[TAG134]

Last year, Fallon (@sewbeitquilts) & Kris (@SewtheDistance) did a collab where they tried to make an economical quilt and see how spent the least amount of




[TAG135]

Welcome to VK Design – the one stop place for anyone looking for the latest trends, creative solutions, and expert tips surrounding kitchen design..




[TAG136]

Are you looking to transform your kitchen into the masterpiece of your dreams? There's no need to look any further, here at VK Design we bring you..




[TAG137]

Sub-Zero, Wolf, and Cove appliances offer powerful performance, design and dependability. Learn about products and find inspiration for your dream kitchen.




[TAG138]

Our vision at VK Design is to provide homeowners, builders, and designers with the insight and knowledge needed to create beautiful and functional..




[TAG139]

Welcome to VK Design, where we bring you the most premium kitchen design and renovation content! Everyone deserves a beautiful kitchen, and our..




[TAG140]

Cottage Decorating Ideas for Summer | Summer Decorating 2023 | Jessica Giffin Thank you to The Home Depot for sponsoring this video! Shop The Home Depot's




[TAG141]

At VK Design, we are passionate about helping you achieve sustainable kitchen design that is beautiful, functional, and positively impacts the..




[TAG142]

Search Wikipedia for kitchen




[TAG143]

Welcome to VK Design – the one stop place for anyone looking for the latest trends, creative solutions, and expert tips surrounding kitchen design..




[TAG144]

At VK Design, we're passionate about creating beautiful, functional kitchens that also reduce our carbon footprint. We provide insight and..




[TAG145]

VK Design brings you the highest quality kitchen design content. Our mission is to empower homeowners and professionals alike by providing them with..




[TAG146]

Our vision at VK Design is to provide homeowners, builders, and designers with the insight and knowledge needed to create beautiful and functional..




[TAG147]

Kitchen design Ideas from Architectural Digest




[TAG148]

At VK Design, we believe everyone should have a kitchen that fits their needs and desires. Our mission is to provide amazing content and resources..




[TAG149]

At VK Design, we're dedicated to bringing you a premium kitchen design experience. Our mission is to help make sustainable kitchen design accessible..




[TAG150]

BETHLEHEM, PA — Luxury outdoor kitchens grew significantly in popularity during the COVID-19 pandemic,…The post Luxury on Rise in Outdoor Kitchens, NKBA




[TAG151]

WASHINGTON, DC — The Association of Home Appliance Manufacturers, as part of an effort…The post AHAM Urging Consumer Action on Gas Appliance Bill appeared




[TAG152]

So many deliciously chic solutions.




[TAG153]

The National Kitchen & Bath Association is requesting nominations for its annual Thirty Under…The post Thirty Under 30 Program Open for Nominations appeared




[TAG154]

BETHLEHEM, PA — The National Kitchen & Bath Association has restructured its longstanding Certification…The post NKBA Revises CKBD, CMKBD Certification Program




[TAG155]

Wellness is top of mind for many homeowners, with interest in healthy, personal spaces…The post Soaking Spaces appeared first on Kitchen & Bath Design News




[TAG156]

BETHLEHEM, PA — Luxury in outdoor kitchens grew in popularity during the COVID-19 pandemic,…The post Luxury Increasing in Outdoor Kitchens, NKBA Reports




[TAG157]

All the issues of Dream Kitchens & Baths on our Newsstand. Get the subscription to Dream Kitchens & Baths and get your Digital Magazine on your device.




[TAG158]

WASHINGTON, DC — A growing number of Americans are turning to new-home construction as…The post Buyers Seen Increasingly Turning to New-Home Purchases appeared




[TAG159]

INGOMAR, PA — Programming aimed at fabricators and other professionals within the decorative surface…The post Programming Set for ISFA Annual Conference




[TAG160]

BETHLEHEM, PA — Single-family rentals, a market whose growth remains steady even during recessionary…The post Single-Family Rentals Seen as Key Market




[TAG161]

SPARTANBURG, SC — CNC Cabinetry, a leading manufacturer and distributor of high-quality cabinetry, celebrated…The post CNC Cabinetry Opens SC Facility appeared




[TAG162]

When it comes to creating your kitchen, there are several different elements that you can consider. These include layout, storage, color palettes,..




[TAG163]

BLANDON, PA —  BlueStar, manufacturer of customized professional-performance kitchen appliances, has announced its 2023…The post BlueStar Opens 2023 Kitchen




[TAG164]

PALO ALTO, CA – Houzz Inc. has introduced Selections within Houzz Pro, the all-in-one business…The post Houzz Launches Software Selection Tool appeared first




[TAG165]

COSTA MESA, CA – Fisher & Paykel has appointed Eli Winkler as chief operating…The post Fisher & Paykel Appoints COO in U.S. appeared first on Kitchen & Bath




[TAG166]

WAYNE, NJ — Lucida Surfaces, designer and manufacturer of flooring solutions based in Wayne, NJ,…The post Lucida Surfaces Names Regional Sales Manager appeared




[TAG167]

If you're looking for a way to brighten up your kitchen, you might consider a two-tone finish on your cabinets. This allows you to mix and match..




[TAG168]

RESTON, VA — Sales of kitchen cabinets and bathroom vanities posted continued gains in…The post Cabinet, Vanity Sales Continue Upward Climb in April appeared




[TAG169]

CORAL GABLES, FL – Spain-based surfacing manufacturer Cosentino Group, maker of Dekton and Silestone,…The post Cosentino to Open Manufacturing Location in U.S.




[TAG170]

The kitchen sink and faucet area is a key space in the kitchen, the…The post Water Station Wows appeared first on Kitchen & Bath Design News




[TAG171]

SAN DIEGO, CA — America is in the midst of a "historic paradigm shift,"…The post Historic 'Paradigm Shift' Seen Underway For Homes appeared first on Kitchen &




[TAG172]

There are many narrow kitchen ideas that you can use to make your kitchen look great. Some of the options you may want to consider include wooden..




[TAG173]

ATLANTA — The National Association of Home Builders, the Washington, DC-based trade association representing…The post New President & CEO Named by NAHB




[TAG174]

ARLINGTON, VA — Organizers of Coverings, the largest international ceramic tile and natural stone…The post Coverings 2023 Trade Show Termed a Success appeared




[TAG175]

Nature-Inspired Kitchen Design Ideas The idea of designing a kitchen inspired by nature has been around for centuries, but how does it really benefit the




[TAG176]

Japandi Kitchen Design Ideas that will inspire you in 2023 for your next kitchen renovation! The concept of Japandi kitchen design is a modern way to bring




[TAG177]

If you have the space in your kitchen, you might want to consider an open shelving design. This gives you the flexibility to display items in a way..




[TAG178]

  2023 Smart kitchen ideas You Should not Ignore! Innovative kitchens have been a staple of modern households for years. Still, with technology advancing at an




[TAG179]

The modern kitchen is an ever-evolving space. As the hub of activity in many households, homeowners must ensure that their kitchens are up-to-date and provide




[TAG180]

  How to Estimate Kitchen Renovation Costs in 2023 in Metro Vancouver Renovating a kitchen is no small task. It can be costly, time-consuming, and stressful




[TAG181]

Live at KBIS: Esquire




[TAG182]

European style cabinets are a great choice if you want to add a touch of elegance to your home. These cabinets come in a variety of styles and..




[TAG183]

Live at KBIS: Hovr




[TAG184]

Live at KBIS: Blum




[TAG185]

Live at KBIS: La Bastille




[TAG186]

On day 1 of KBIS 2023, 10 leading brands took the KBIS NEXT Stage to showcase their latest innovations and vie for the title of Brand with the Biggest Bite,




[TAG187]

One of the best things you can do for your home is to build a luxurious kitchen. It is the center of the house and should be a place where you and..




[TAG188]

Live at KBIS: INOXA




[TAG189]

Live at KBIS: House of Rohl




[TAG190]

Live at KBIS: Huayi




[TAG191]

Live at KBIS: Ciarra




[TAG192]

When it comes to a kitchen, you want to keep it modern and stylish. There are lots of ways to do this, but there are also some key ideas to follow..




[TAG193]

Live at KBIS: Modern Mirrors




[TAG194]

A guide to show KBIS 2023 event updates + additions




[TAG195]

Mark your calendars! We can't wait to bring you KBIS 2023 next year in Las Vegas! Happening from January 31st to February 2nd. Stay tuned for updates at kbis




[TAG196]

Perfect kitchen island lighting Are you in the process of renovating your kitchen, and you're thinking about your kitchen island lighting? Regarding kitchen




[TAG197]

If you are planning to paint your kitchen, you should know that you can find kitchen wall art in a variety of different styles. You can choose from..




[TAG198]

How to Transform a Small Kitchen Into a Socializing Space Designing a kitchen is not easy because the kitchen is such an important room in the house. Our




[TAG199]

Vancouver is a city where people can enjoy the beauty of nature alongside their homes. The modern architecture and scenery make it one-of-a-kind compared to




[TAG200]

Open concept spaces are those spaces that allow multiple activities to take place at once. They are usually large enough to accommodate several different




[TAG201]

How to choose the right finish for your kitchen cabinets When building cabinets, choosing finishes is important. It's not just about how pretty the cabinet




[TAG202]

If you are considering a modern kitchen, there are a few things you should consider. Some of the key elements include concrete floors, Stainless..




[TAG203]

  A kitchen remodel doesn't necessarily mean significant structural changes. There are many ways to remodel a space without altering its function or appearance.




[TAG204]

A practical approach: Mid-Century Modern Kitchen Design Do you love mid-century modern design? Are you looking for inspiration for your next kitchen remodel?




[TAG205]

  If you're thinking of redoing your kitchen cabinets or building your own, you will undoubtedly come across MDF as a material option. But what exactly is MDF




[TAG206]

Cabico Elmwood Series: High-End Kitchens in Vancouver, BC Not many people can resist the charm of a high-end kitchen. From luxury appliances to intricate




[TAG207]

Kitchen & Bath Business is the official KBIS publication. We provide design professionals in the kitchen & bath industry with news & trends.




[TAG208]

Are you looking to upgrade your home kitchen in 2023 with the latest design trends? Kitchen renovations involve more than just updating décor and replacing