From rustic kitchens to modern, our team at VK Design takes pride in delivering exquisite kitchen designs that cater to any need and taste. Our blog provides expert advice and inspiring content to help you create your perfect kitchen.




We understand that everyone has their own idea of the ultimate kitchen setup. At VK Design, we empower customers to build their ideal culinary space—regardless of their experience level or budget. We provide the resources and tools needed to design a beautiful, functional kitchen tailored to individual needs and tastes.




Our team of experienced home designers and retailers strives to create an online community of kitchen enthusiasts who share their stories and gain knowledge from one another in meaningful conversations. Along with this dialogue comes access to the latest trends in kitchen design which enable customers to keep up with current products, ideas, and technology in order extend the life of their kitchens by keeping them updated for years come.




Our mission is simple: make sure every homeowner feels confident about making design choices for their homes and creating their dream kitchen from start to finish. So if you're looking for solutions or want more information on how we can help you turn your vision into reality—reach out now! Contact us at [email protected] today!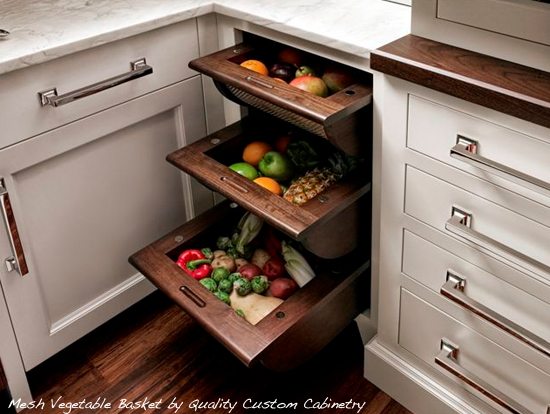 _______


Frequently Asked Questions
Do you have the skills to DIY a kitchen renovation?
Do you want to renovate your kitchen? You can, but here are some things to keep in mind.
A kitchen renovation is a large project. Make sure you have enough time and energy to complete it. Before you start, it is important to be proficient in plumbing and carpentry. Also, you will need to decide what aspects of your kitchen to be changed, such as extra storage space, changing old appliances, or changing the lighting.
Once you've mapped out your kitchen renovation plan, it's now time to start looking for materials. You will need to make a decision about cabinets, countertops, flooring and appliances.
Thinking about your kitchen layout before you start shopping is also a good idea. This will help determine how much space and what layout is best for your kitchen.
You have many options when it comes down to cabinets. You have the option of custom or ready-to assemble cabinets. RTA cabinets are available in a variety of styles and colours, and they tend to be less expensive than custom cabinets.
Before undertaking a large-scale renovation, it's essential to make sure you have taken all necessary steps to ensure safety and security. For renovations, it might be a good idea to check the local building codes.
It is tempting to try to complete a large-scale remodel on your own. But it is better to get professional assistance. By hiring a qualified contractor, you can save both time and money. A professional can help you ensure that your project runs smoothly.
What place should pots and saucepans be in the kitchen?
Pots and pans should be kept in the cupboard above your stove. You can easily find them when you need them. This also keeps your kitchen's counters clean and neat. To help organize your pots, you might also consider investing in a pot rack.
If I'm looking for a new kitchen, where do I start?
You should start by writing down your desires and needs. This will enable you to communicate with potential remodelers and contractors.
Budget: How big can you spend to get a new kitchen installed?
- Size: How big is your kitchen? Are you planning to increase or decrease the size of your kitchen's?
Layout: How does your kitchen look? Will you need to change the layout of your kitchen?
- Appliances. Which appliances should you have in your new Kitchen?
- Storage. How will you store all your food in your new Kitchen?
Style: What style of kitchen would you like? Traditional, contemporary, rustic, etc.
- The Colors: What color do you want to use in your new kitchen.
Now you are ready to start planning your new kitchen.
Are Kitchen Remodeling Costs Worth it?
Remodeling your own kitchen can transform the feel and look of your home. But it can also cost you a lot. If you're thinking about remodelling your kitchen, you might wonder if the costs are worth it.
There are many things to take into consideration when deciding if a kitchen remodel is a wise investment. The first is the value of your home. If you plan on selling your home shortly, you'll want to ensure that the remodel cost is recouped in the sale price.
You should also consider the cost of the actual remodel. The cost of high-end kitchen renovations can reach $50,000. It is important to make sure that you have the finances in place to cover them. Costs may not be as important if you aren't planning to sell your home.
You should also consider how often you will use your new kitchen. If you entertain often or cook large meals, you'll want to ensure that your new kitchen can accommodate your needs. You may be able do without a major remodel if your kitchen will not be used frequently.
These tips will help you start if there are no clues.
Decide whether to replace or build new cabinets. The cost of a kitchen remodel can increase significantly if new cabinets are added. If you decide to replace all of the cabinets, you will need to take them out before installing new ones.
Carefully choose your colours. The overall look of your kitchen can be affected by the choice of colours. So choose carefully.
Decide if you are going to upgrade the flooring. If you're planning on selling your house soon, it might be a good idea to keep the flooring intact. A freshly painted concrete slab may give off a fresh, modern feel.
Consider adding more storage. Adding cabinets, drawers, or shelves can increase your kitchen's usable space.
Think about lighting. The dark corners of your kitchen will be brightened by installing recessed lighting above the stove, sink and refrigerator.
Add Appliances. You can save energy by replacing your fridge with a more efficient model. This can increase the resale price of your house.
Make sure that there are enough outlets. Most kitchens are equipped with only one or two outlets. This means you won't be able plug in your blender or microwave.
Water lines should not be overlooked. Hidden behind walls and floors are water pipes. Before you start any work, make sure to inspect for leaks.
Get rid of clutter. It's likely that your kitchen is already overcrowded. But, try to keep it organized. You don't need to keep it cluttered.
Compare quotes from multiple contractors. You can compare prices from multiple contractors by comparing square footage, the material type (cabinets, vs. stones), and the number and size of doors and windows.
Consider financing options. Many people finance their kitchen renovations. This allows you to avoid paying interest on your payments.
It is important to know how long you plan on staying in your house. Your kitchen should be updated more often the longer you live there.
Keep track of each detail. You can keep track of every detail by using a notebook.
Plan ahead. You should take time to visualize what you want in your kitchen. This will make it easier to visualize the whole thing.
Statistics
External Links
How To
How to design the kitchen you'll be able to enjoy cooking in for years
Kitchen design should combine aesthetics with practicality. The space you choose should be thoughtfully planned so your kitchen becomes a place where you feel at home, cook delicious food, entertain friends and family, and relax after a long day.
Here are some suggestions to help you plan the perfect kitchen.
Find the layout that meets your needs. L-shaped kitchens, U-shaped kitchens, and galley are three of the most popular. L-shaped kitchens are great for entertaining and can easily accommodate multiple cooks. U-shaped cooking areas are great for families with lots of family members. Galley kitchens are great for small spaces, as they can be accessed quickly and easily.
Consider the different options for cabinetry and make sure you are choosing high-quality products. There are many options, depending upon your budget. High-end cabinets are a great investment. They will last for a longer time, look better, provide greater protection against temperature and humidity changes, as well as being more durable.
Go with a color scheme that makes you happy. Whether it's your favorite shade of green or pink, find a color palette that will bring color and life to your kitchen. It can be bright colors and soft pastels. Be sure to match the rest.
You should find a balance between beauty and function. It is not necessary that your kitchen be stunning all the time. Sometimes it's more important to put emphasis on function than beauty. But this doesn't mean you can't incorporate a few decorative elements here and there. For a striking focal point, use a mixture of glass and metals like chrome, brass or ceramic.
Create a comfortable environment. Remember that comfort is the most important thing when designing your kitchen. It will be a place where you spend a lot of your time, so it must feel comfortable and inviting. Add some seating areas, lighting fixtures, and other features that will help you relax after a long day.
You must not forget about storage. You need plenty of storage space in your kitchen for all your cooking equipment, utensils and dishes. You should think about adding extra cabinets when remodeling your kitchen.
Include a pantry. A pantry is a great way to store and organize food items. Additionally, a separate place where you can store additional supplies will help to keep clutter away from the rest of your kitchen.
Look into new flooring options. The flooring you choose will significantly impact your kitchen's overall look and feel. There are many options available. You can save space by using the same flooring in all rooms.
Plan for expansion. The biggest mistake people make when remodeling their kitchens, is not allowing enough room for future growth. Expanding your kitchen is possible by adding a walk-in pantry, sliding doors or expanding the countertop space.
It is important to allow plenty of natural light. Being able to see your work is the best way you can enjoy your kitchen. You should ensure that your kitchen is well-lit and has plenty of natural light.
Use energy-efficient appliances. It is important to consider energy efficiency when remodeling your kitchen. This means that old appliances should be replaced with more efficient models.
Be smart about your budget. You should do a thorough financial analysis before you go shopping for kitchen cabinets or appliances. Knowing how much money you can afford will help you narrow down your options and save you money in the long run.
Define a place for entertaining. No matter if you like hosting dinner parties at home or entertaining friends over drinks and food, having a designated dining space will provide a place for your guests to gather and socialize.
Add an island. An island is a fantastic addition to any kitchen.
Helpful Resources: