The kitchen is the heart of your home, so it's important to make sure it meets your needs and fits with your lifestyle. VK Design offers the best kitchen design content available, so you can create the perfect kitchen that'll make cooking, entertaining, and day-to-day living easier and more enjoyable.





Our blog features expert advice on kitchen design options, inspiring ideas for layouts and finishes, and tips on maximizing space in a small kitchen or making a big one feel cozy — whatever you need! We specialize in crafting kitchens tailored to your unique style and functional needs.




Our visual guides showcase creative solutions for all kinds of problems, from utilizing wall space to creating a multifunctional area ideal for family meals. Whatever type of kitchen environment you're looking for, VK Design has you covered. Check out our blog now to find inspiration for creating the perfect room in your home.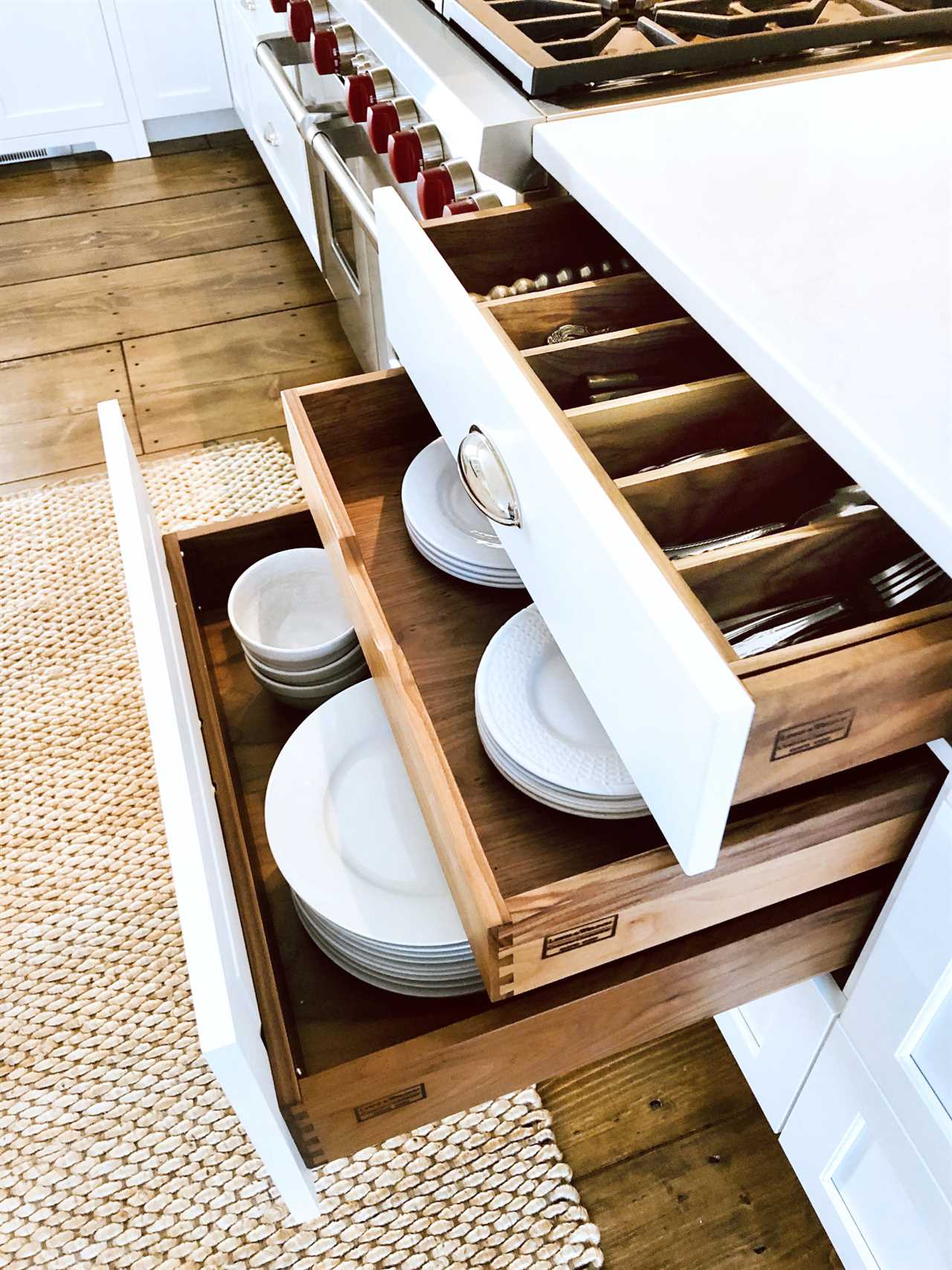 _______


Frequently Asked Questions
Can a stove and refrigerator be side by side?
They can be placed side by side, provided there is enough space. It is not recommended in kitchen design. This can result in wasted space and cramped spaces. Having the stove and refrigerator placed in different kitchen areas is much better. This facilitates a more efficient workflow while making the kitchen feel bigger.
What should I do first when remodeling a kitchen?
There's no one answer to this question since everyone's priorities and budget will differ. You need to think about the layout of your room, the appliances you are looking for, the style of countertops and cabinets you like, and the storage needs that you may have.
After you've chosen your must-haves you can take a look at other kitchen designs to get an idea of the options. If you have a limited budget, you might want to start with larger items like cabinets and appliances. Next, fill in with smaller details like paint colours and light fixture.
Take it one step at a while to make sure your kitchen remodel is exactly what you want.
Should I install a countertop or backsplash first?
Installing a backsplash and countertops requires that you first install the countertops. This will allow you to correctly measure and cut the backsplash to fit perfectly against the countertop. The countertop is an essential component of proper backsplash installation. However, it must be installed before any appliances.
Are white kitchens in style?
White kitchens can be a great choice for homeowners who want a modern design in their homes. This trend has grown since the 1980s when designers started using white kitchen cabinets and appliances. White kitchens are still a popular trend in interior design.
Experts think the all-white kitchen trend may be over, and homeowners are looking for something more. While white kitchens still remain very popular, there is growing interest in bolder kitchen designs.
You don't have to be concerned about a white kitchen going out of fashion if you are considering it for your home. However, it's essential to keep in mind that trends do change and you may want to consider a more timeless design if you're planning on staying in your home for many years.
Which is the best layout for a kitchen?
If you have the space, an L-shaped Kitchen with an Island is the best.
How does a kitchen remodel affect home value?
A kitchen remodel can improve your home's market value by as much 20%. A major remodel could cost from $40,000 up to $150,000. Therefore, it is important to evaluate your budget and determine if you can see a return.
It is important to choose a kitchen design that appeals to many buyers if you are planning on selling your house soon. Keep it simple and stick to classic styles to keep potential buyers from being turned away.
You are more free to design your own kitchen if you don't intend on selling your home soon. You should think about the purpose of your kitchen and what you want it look like. Are you an entertainer? You might want to think about a layout that provides ample prep space and plenty of room for your guests. Do you enjoy cooking? Do you love to cook?
No matter what your plans may be, a kitchen remodeling project can make your home more valuable. To get the best results, make sure you research and hire a reliable contractor.
Statistics
External Links
How To
How Much Will Kitchen Remodeling Cost in 2022 [12 Tips to Save Money]
How much money will it cost to remodel your kitchen? The average cost of a new kitchen ranges between $40,000 and $100,000 depending on how large the space is, as well as what features you select. You can make your home more attractive if you plan to sell it soon.
These are our top 12 tips for cutting costs and maintaining quality.
Purchase appliances secondhand
DIY projects
Repurpose old furniture
Use salvaged materials
To do the work, hire a professional
Donate your stuff
Sell online
Get creative with paint colours
Go green
Please keep it simple
Make it unique
Flexibility is important
Helpful Resources: