At VK Design, we strive to build a community focused around kitchen design. It's an ideal platform for inspiring conversations and connecting with other passionate individuals eager to discover the latest trends in kitchen renovation. Whether you're a professional designer or have an eye for interior design, our content is designed to spark your imagination and make it easy to bring your vision into reality.





At VK Design, we pride ourselves in providing reliable content people can trust. We prioritize delivering engaging information with integrity backed by experienced professionals in the field. Take your next steps toward creating the perfect kitchen with us here at VK Design! If you'd like to contact us directly please email [email protected] and we'll respond as soon as possible. Join us on this journey and let's make every kitchen a masterpiece!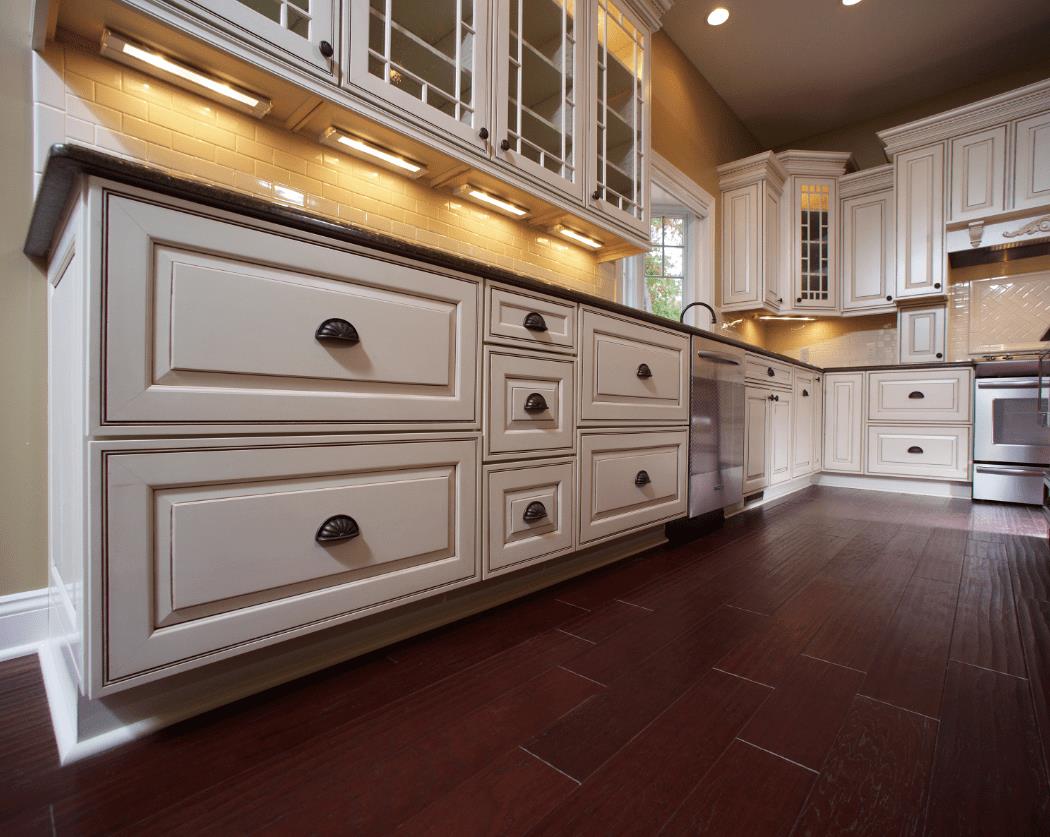 _______


Frequently Asked Questions
What should you do not have any regrets about your kitchen renovation?
You must be patient. It takes time to renovate.
Your daily life will be significantly affected by a kitchen renovation. Do your research before you start. This comprehensive guide will assist you in avoiding any regrets as you renovate your kitchen.
Consider your lifestyle first.
Make sure you choose materials that meet your goals and fit within your budget.
Choose the right countertop in terms of maintenance and not just look.
You should choose the right size and style of appliance.
Choose the right backsplash for your needs.
Check the inside of your walls and cabinets.
Throughout the process, communicate with your contractor or kitchen designer.
To fit your appliance and gadgets, customize your storage design
Don't get your lighting lightly.
Don't ignore kitchen ergonomics!
You don't want to waste space in your kitchen.
Choose the right cabinet colour and finish.
Before you commit, plan.
The right people are hired for the job.
Make sure you have somewhere to dump your garbage.
What is the best way to adapt to Vancouver's climate with a white kitchen?
Vancouver homeowners love white kitchens because they bring light into the space and give it a modern feel. However, we don't get as much sunlight in Metro Vancouver so it's best for natural elements such as wood to add warmth to the space.
Where should pots and pans go in the kitchen?
Pots and pans are best kept in the cupboard above the stove. This keeps them in reach when you need them. It also makes your kitchen counters look neat and clean. To help organize your pots, you might also consider investing in a pot rack.
When remodeling a kitchen, should you start with the floors or the cabinets first?
The answer would depend on how you're installing your floor. Before you install floating floors, it is important to first install your counters/cabinets. Install your glue-down or nails-down flooring first, then your cabinets. Consult a professional to determine which option is best suited for your kitchen remodel.
What are some of the cons of an open concept kitchen?
Privacy is the biggest issue. Open-concept kitchens make it difficult to hide mess from your guests. Also, if you love to cook, the smells might bother people in other Often, there isn't enough counter space or storage space to accommodate everything. A kitchen that is open to the outside can be difficult for cleaning if there aren't designated eating and cooking areas. A kitchen that is open-concept may not work for you if there aren't enough square footage.
Where do I start when I want a new kitchen?
Start by making a list of all your needs and wants. This will help you communicate with potential kitchen designers, remodelers, or contractors.
Budget: How much will you spend on your new kitchen in the next year?
- Size: How big is your kitchen? Are you planning to increase or decrease the size of your kitchen's?
Layout: How do you arrange your kitchen? Will you need to change the layout of your kitchen?
- Appliances. Which appliances should you have in your new Kitchen?
- Storage: How will you store all your food and supplies in your new kitchen?
Style: What style of kitchen would you like? Traditional, contemporary, rustic, etc.
- Colors - What colors would you like to see in your new kitchen's design?
After you have taken all of these factors into consideration, you can begin planning your new kitchen.
Which kitchen layout is the most efficient?
If you have the space, an L-shaped Kitchen with an Island is the best.
Statistics
External Links
How To
How to design a Kitchen Layout
There is no one perfect kitchen layout. However, specific layouts work better in certain spaces. Here are some suggestions for designing a kitchen that is best suited to your space.
Start with the basics. The first step in determining what you have in your kitchen is to decide what can be sacrificed. If you don't cook often, you might not need a large stovetop or oven.
Consider the traffic flow. Consider how your family uses the space and how it flows. You'll need to allow enough space for people to move around and not get in the way of others.
Maximize storage. The third step in optimizing storage is to maximize your kitchen layout. This goes for both food storage and cookware storage. It's important that everything is organized and accessible easily.
Integrate your style. The fourth step is to incorporate your style into the kitchen layout. This covers everything from the cabinets and countertops, to the flooring and appliances. Choose finishes and materials that reflect you style.
A professional is recommended. A professional kitchen designer is the fifth and final step. They can help create a layout to meet all your needs.
Helpful Resources:

Did you miss our previous article...
https://vancouverkitchendesign.com/videos/the-absolute-best-paint-for-cabinets