At VK Design, we've pledged to create kitchens that are kind to our planet. We know that sustainability is a top priority for homeowners, builders and designers alike, and we believe this eco-consciousness should extend beyond the worlds of fashion, food and technology. Informing and inspiring people on sustainable kitchen designs is core to our identity.




Our mission is to make sustainability an integral part of kitchen design; it's no longer something extra or an afterthought for those with green thumbs. Every home should evoke memories through a kitchen that has been created sustainably with limited environmental impact. We're dedicated to providing information on the materials, appliances and design elements needed to do just that - from the choice of tiles to selecting energy-efficient appliances, we want everyone to have access to simple and attainable solutions for their kitchen design needs.




We strive to be a community committed to making a difference through eco-friendly ambition; let us be your guide in transforming your house into an environmentally conscious home one step at a time. Let's join forces together and bring back the luster in cooking while protecting the world around us—together, we can make sustainable kitchens accessible and achievable for everyone! So join us as we strive towards crafting more sustainable spaces—and experience how it feels waking up each morning with the smell of freshly brewed coffee knowing your kitchen was designed with sustainability in mind. Contact us at [email protected] today for more information!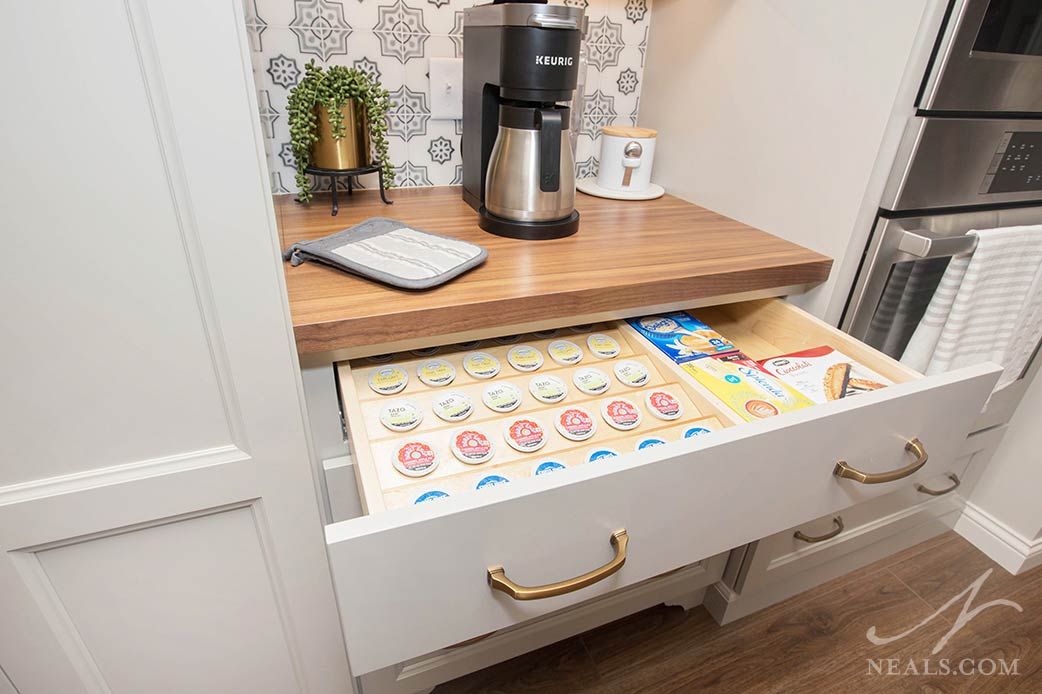 _______


Frequently Asked Questions
What is the first step in designing a kitchen renovation?
This is a difficult question to answer because every kitchen remodeling project is different. Each one will require a different approach. To design a kitchen renovation, you must first understand your goals and requirements.
This could involve meeting with an architect, designer, or other professional to discuss your ideas.
Once you have a sense of what you want, it is time to start planning your budget. To avoid stress and keep your kitchen renovation on schedule, it is essential to create a timeline.
A professional kitchen designer or architect will most likely lead the design planning process. However, it's still vital that you are clear about your goals and needs from the start. This will ensure that the final design meets all your expectations and that you are happy with the result.
It is important to measure the kitchen space including its total square footage, as well the dimensions of individual areas such cabinets, countertops, appliances, windows, doors, and windows. It would be best if you also noted any existing structural elements that cannot be removed, such as support beams or load-bearing walls. You might consider creating a floor plan layout to help you envision how the new design will look.
A mood board or inspiration folder is great for narrowing your kitchen design ideas. You can find beautiful images of kitchens on Pinterest. Spend some time looking. You can also make pages out of magazines, collect fabric samples or paint chips, as well as save any other visual elements you find inspiring. This will provide you with valuable information as you begin to plan your renovation.
Once you have an idea about how you want your kitchen to look, it is time to think about the budget. What amount of money are you willing to spend on this project. What are your must-haves and what are the nice-to-haves. When do you need the renovation completed? These questions will help guide you through the planning process.
You'll need to include the cost of materials such as cabinets, countertops and appliances if you decide to remodel your kitchen. Consider the duration of the project as well as any disruptions to your everyday life. If you're hiring a contractor to handle the renovation, they will likely provide you with a detailed estimate that includes all necessary costs and a timeline for completion.
To avoid stress and keep your kitchen renovation on schedule, it is essential to create a timeline. Once you have an idea of when each stage of the process should occur you can create a more detailed schedule. Be sure to allow some flexibility in your timeline in case unexpected delays arise.
You can create a detailed plan for your kitchen remodeling by following these steps. This will help ensure that the final result is everything you've been dreaming of and that the process runs smoothly from start to finish.
What are the steps for remodeling a kitchen?
Plan your kitchen remodel. Decide what you would like to do and how much. Find a contractor. Compare bids from different contractors to find the one you feel most comfortable. Demolition. This is the fun bit! Rip out the old cabinets, countertops, and appliances. Installation. According to your plans, the contractor will install cabinets, countertops, appliances, and other items. Finishing touches. Add some finishing touches like paint or new hardware, and your kitchen remodel will be complete!
What are some of the common mistakes with a kitchen renovation?
Installing a new kitchen in the wrong location may not work out. Putting the dishwasher too far away from the sink may result in wet floors. It can be difficult to open the fridge door if it is placed next to an oven. Insufficient counter space can lead to problems. Not having enough storage is another common mistake. Make sure that you have enough shelves, cabinets, and drawers for all of your kitchen gadgets. It is difficult to choose the right appliances for a kitchen remodel. They should be able to fit in the space and efficient on energy. A mistake is not hiring a professional to assist with the design. They can make sure everything is scaled correctly and fits in the space. A common mistake in kitchen renovation is trying to do too much. A successful kitchen renovation requires that you know your limits and when it is time to call in a professional. This is a mistake. Kitchens can become very costly so be sure to have enough money. It is a mistake to not have a clear vision of the style and layout you desire. You should know the style, layout, and finishes you want before starting the renovation. These are just a few common mistakes people make when renovating their kitchens. Avoid these common mistakes by consulting a professional before you begin your project. A successful kitchen renovation can be achieved with careful planning and execution.
How do I begin a new kitchen design?
You should start by writing down your desires and needs. This will make it easier to communicate with potential contractors, remodelers, or kitchen designers.
Budget: How big can you spend to get a new kitchen installed?
- Size. How large is your kitchen. What size kitchen do you need?
Layout: What's the layout of your kitchen. What changes will you have to make in the layout of kitchen?
- Appliances: What appliances do you want in your new kitchen?
- Storage: How will your kitchen store all of your food and supplies?
Style: What kind of kitchen style do you prefer? Traditional, contemporary, rustic, etc.
- Colours: What are your preferred colors for your new kitchen design?
You can now start planning your kitchen remodel after you've taken into account all these aspects.
Statistics
External Links
How To
How to design a kitchen layout
There is no one perfect kitchen layout. However, specific layouts work better in certain spaces. Here are some tips on how to design a kitchen layout that will work best for your space:
Start with the basic ingredients. The first step is determining what you need in your kitchen and what can be sacrificed. If you don't cook often, you might not need a large stovetop or oven.
You should also consider the traffic flow. The second step is to think about how you and your family use your kitchen, and how traffic flows through it. You want enough space to be able to move freely and not bump into others.
Maximize storage. The third step involves maximising storage space in your kitchen. This goes for both food storage and cookware storage. It's important that everything is organized and accessible easily.
Integrate your style. Incorporating your style into your kitchen layout is the fourth step. This covers everything from the cabinets and countertops, to the flooring and appliances. You can choose finishes and materials that reflect your personal style.
Get in touch with a professional. The fifth and final step is to work with a professional kitchen designer. A professional kitchen designer can help you design a layout that suits all your needs and fits well in your space.
Helpful Resources: