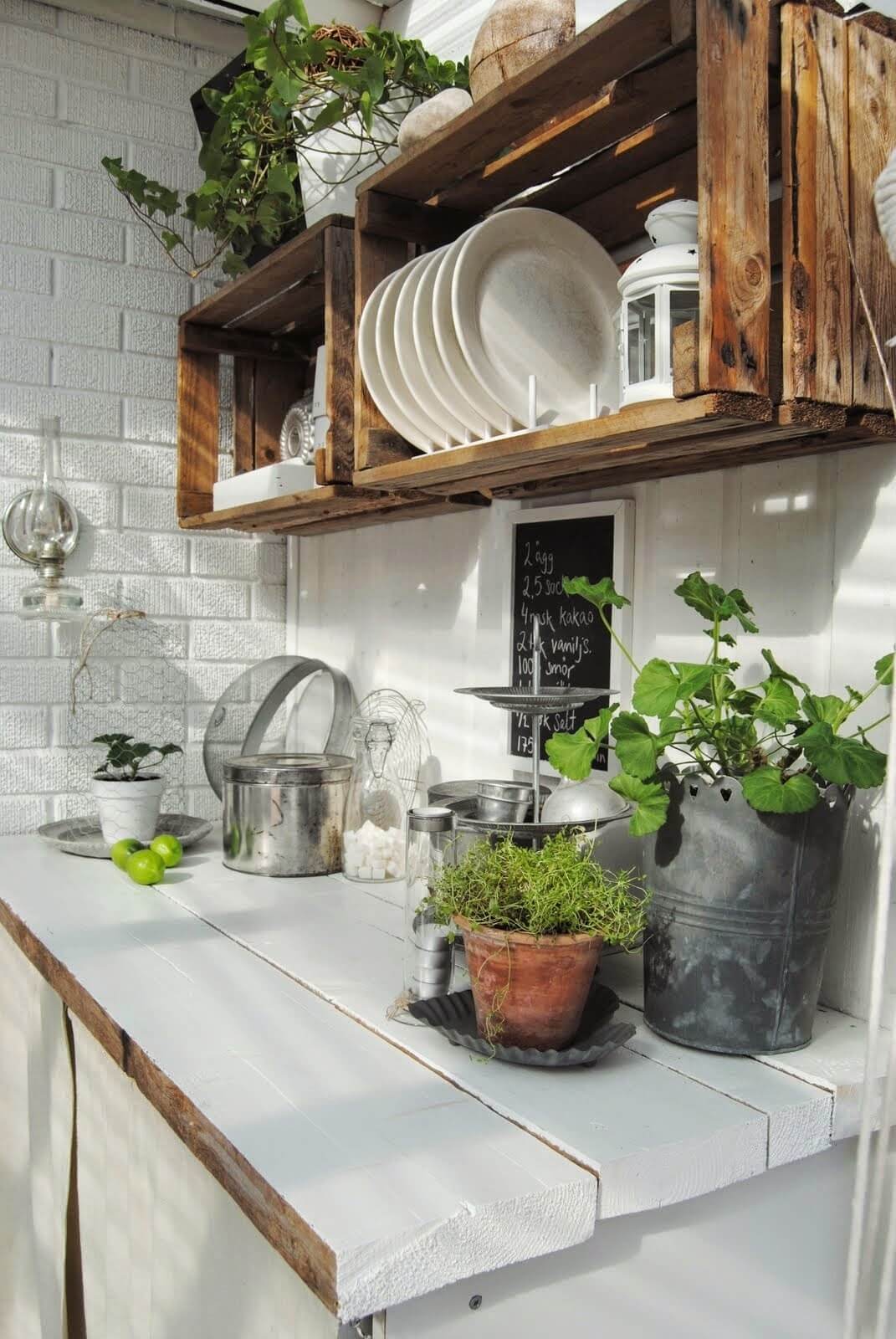 Outdoor kitchens are a great place to get creative with decor. From a shabby chic theme to modern design, you can easily find a style that works best for your needs.
If you're going with a rustic style, make sure to use wood furnishings and materials that will stand up to the elements.
The Best Outdoor Kitchens
When it comes to decorating outdoor kitchens, you have a lot of options. From a simple tucked away design to a built-in setup with landscaping details, you can make your outdoor space look just as stylish and unique as your indoor kitchen.
For starters, consider the materials you choose. Natural woods and stones are always a popular choice for an outdoor cooking space, as they help ground the room and create a cohesive design.
Stainless steel is another option that is highly durable and resistant to heat damage and weather-related corrosion. Its streamlined look is perfect for any backyard, especially when you pair it with classic stainless accessories and a range hood to protect your space from smoke.
It's also a good idea to make sure your appliances can plug into GFCI outlets, and are Underwriters Laboratories approved. This will prevent electrical fires or other problems from arising in the future.
You can also incorporate a pop of color into your outdoor kitchen decoration. A bold contrasting color is an easy way to make the space stand out and add some personality.
Whether you're creating an intimate space for couples or an inviting gathering spot for friends, outdoor kitchens are a must-have for any custom home. They can increase your home's value and provide you with a place to relax and entertain all year long!
Outdoor Patio and Kitchen Ideas
If you love the idea of enjoying a cookout or party outdoors, consider using outdoor patio and kitchen ideas to create a space that will feel like your own private getaway. From rustic grill setups that are budget-friendly to swanky rooftop kitchens, these spaces will make you want to dine and cook outside every chance you get.
When planning your outdoor kitchen, make sure you account for a variety of storage and organizational needs. This includes trash bins, utensil jars and dish ware.
Aside from the basic features you'll need, you can also add extra storage by incorporating a bar or seating area. This space provides plenty of room for a couple to enjoy drinks and snacks with a view, and it's also a great spot to host parties or get togethers with friends.
To give this patio kitchen a more modern look, the homeowners replaced the traditional stone counters with dark hardwood. It complements the stainless steel hood and grill perfectly, and the soft hanging lights bring ambience to the space.
Another great option is to build an L-shape kitchen. It allows for multiple appliances in a single area and maximizes space under a shaded structure. This design has a sink, refrigerator, and trash receptacle on the left side and a pizza oven with a fridge and access door on the right.
Outdoor Kitchen Dining Ideas
Whether you're cooking a family meal or entertaining friends, outdoor kitchen dining is an excellent way to make your backyard space feel extra special. With the right design, your backyard kitchen will be a culinary retreat that also looks good and functions efficiently.
Having an extended counter to accommodate your cooking needs is a simple tweak that can make all the difference. Adding counter space makes it easier to prepare food, chop ingredients and mix drinks.
Another great addition is a sink that will eliminate the need to run back inside for water or rinse out ingredients. Even small outdoor kitchens can benefit from amenities such as a sink and trashcan that can help you save time and keep your prep area clean.
When you're creating outdoor kitchen decoration, it's essential to choose durable materials that are weatherproof and easy to maintain. For example, concrete countertops and a stone floor are a natural choice that can stand up to the elements without losing their character.
Decorative elements such as table settings, jars for storing cooking utensils and napkin holders are all quick and easy ways to add style to your outdoor kitchen. For a more comprehensive change, look for accents that match your interior decor or the color palette of your garden or landscape.
Frequently Asked Questions
How do I organize an open concept kitchen?
The best way to organize an open-concept space is to create a straightforward workflow. This means having all appliances close together. Having these items close together makes cleaning easier. Also, keep all cooking utensils near each other for easy access. Keep food storage near the point of use. This will make things easier when you are trying to grab the items you need.
What is a realistic budget for a kitchen remodel in Metro Vancouver?
A kitchen remodel in Metro Vancouver is feasible within a budget of $50,000. This would include new countertops, cabinets and flooring as well as lighting.
Are cabinets lighter or darker than walls?
There are no rules to This. This will be a personal decision and will vary depending on the dimensions, shape, and design of your kitchen. If your kitchen is small, dark cabinets may make it seem smaller and cramped. Lighter cabinets will help brighten the space and make it feel larger.
A large kitchen can be made more intimate by using dark cabinets. Lighter cabinets will allow the space to feel larger and open.
You decide the style and color of your kitchen. If you're still unsure, consult a professional designer who can help you make the best decision for your space.
How long should a kitchen renovation take?
After the cabinets are built, the work should take no more than three weeks. However, custom cabinet design and manufacturing can take up to months. This means that the whole process from start-to-finish can take several weeks.
Do you put flooring under kitchen appliances?
It is important to place flooring underneath kitchen appliances. This way, your countertop is at its proper counter height.
Do I first need to install a counter or backsplash?
Installing a backsplash and countertops requires that you first install the countertops. This will enable you to accurately measure the countertop and cut the backsplash so it fits perfectly. Not only is the countertop a necessary component for proper backsplash installation, but it also must be installed before any appliances or plumbing fixtures.
Statistics
External Links
How To
How to design a kitchen layout
While there's no right or wrong layout for your kitchen, you can choose specific layouts that work well in particular spaces. Here are some tips on how to design a kitchen layout that will work best for your space:
Start with the essentials. First, determine what you require in your kitchen. Decide what can go without. If you don't cook often, you might not need a large stovetop or oven.
Think about the traffic flow. Next, think about how your family uses the kitchen. Also consider how traffic flows through it. You need enough space for your family to move around without bumping into each others.
Maximize storage. The third step in optimizing storage is to maximize your kitchen layout. This goes for both food storage and cookware storage. You'll want to ensure everything has a place and is easily accessible.
Your style should be incorporated. Incorporating your style into your kitchen layout is the fourth step. This includes everything, including the countertops and flooring as well as the appliances and appliances. Choose materials and finishes that reflect your style.
Talk to a professional. The fifth and final step is to work with a professional kitchen designer. A professional kitchen designer can help you design a layout that suits all your needs and fits well in your space.
Helpful Resources