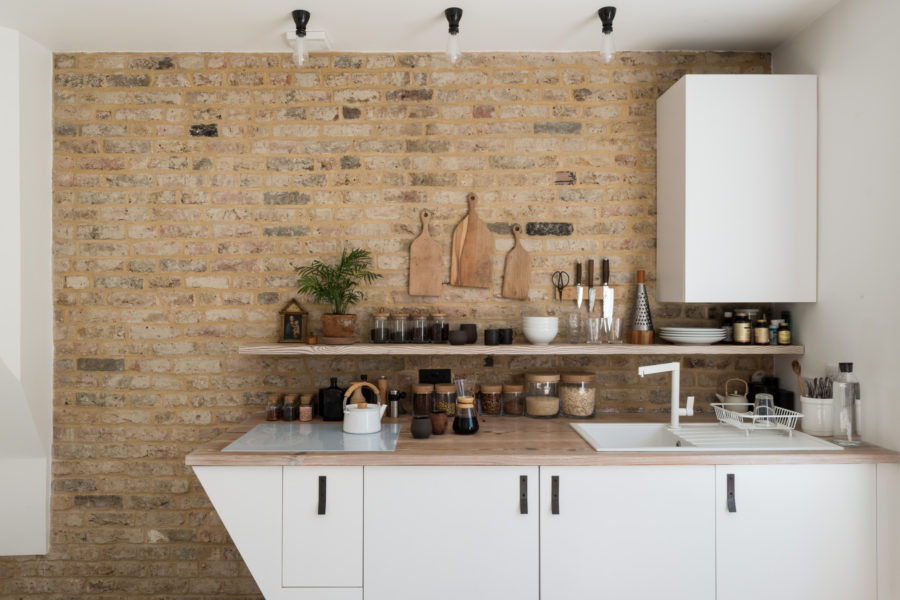 The surprisingly chic and modern styles of minimalist kitchen cabinets!
If your goal is to bring a contemporary and chic thread of minimalism into your kitchen, then a few things can do the job better than modern minimalist kitchen cabinets.
These sleek and stylish cabinets will give your kitchen a fresh new look, giving it an elegant edge that will have everyone talking.
Plus, you can create an intelligent storage solution using these cabinets that is both practical and aesthetically pleasing.
What sets minimalist cabinets apart from other kinds of cabinetry?
The secret lies in the fact that they have minimal silver hardware or embellishments, just clean lines and solid colours― usually white or shades of grey― to create a streamlined look.
You can opt for cabinetry featuring Solid wood frames, like flat panel doors with full-length glazing bars along the top or square cutouts along each side. You also have options like the Shaker style, which has more pronounced details making it perfect if you're searching for a more timeless antique aesthetic.
Not only all this, but most minimalist cabinets incorporate high-quality drawer guides, such as full extension guides, that make accessing stored items easier. As well as wood panels with thin grain allow them to perfectly complement minimalist interiors while ensuring they don't detract from the overall design of the space.
Shaker cabinets
Shaker cabinets are a classic and simple cabinetry style popular in contemporary homes. Often, these cabinets are made of wood with straight edges and little ornamentation.
In a modern kitchen, these cabinets can be paired with a neutral colour like white. This makes them an ideal backdrop for your culinary creations. They also help to keep your kitchen clean and tidy.
Consider a beadboard insert or a colourful backsplash if you want to add some decorative elements to your Shaker cabinets. An attractive quartz countertop can also add a unique touch.
Wood panels
You can give your kitchen a stylish look by adding a few natural wood panels to your interior design. These will create a warm, relaxing ambiance. Plus, these are easy to install.
Wood panelling is an ideal way to add depth and texture to your interior design. It can also create a three-dimensional effect. Panelling can cover a recessed wall or provide a stylish shelf for your decorative items.
For a slick, minimalist kitchen, you can mix panelled surfaces to add interest to flat-fronted cabinets. You can use a combination of ribbed and portrait panels to create a striking effect.
Solid wood drawers
Let's talk about the hidden advantage of solid wood drawers that gift an effortless minimalist kitchen.
But why choose wood? Is it merely aesthetic? Or do solid wood drawers offer a feature so resiliently robust, yet too frequently overlooked?
Surface deeper and you see carefully constructed joinery aglow in immaculate gleam. An array of self-closing slides guide your every gesture, extending and retracting with a smooth and refined whisper.
Its design is so seamless you hardly notice its presence and its performance is so flawless, it feels magical! With intricate homelike details that blend into any decor, you'll find lavish storage secrets tucked neatly away without all the fuss or chaos, allowing your culinary delights to shine through with elegant refinement.
Not to mention its' envied sustainability structured around replenishable materials known for fine craftsmanship and strength in durability — offering unprecedented value standing up to the rigorous test of time in a way no synthetic ever could.
Each exquisite drawer is crafted by skilled artisans paying extra attention to structural eccentricities engineered for maximum longevity against warping, swelling, chipping or cracking otherwise known as — "Woodade™ Fade Proof Protection."
Whether you seek an ornamental organizer fit for nobility or cutting-edge contemporary cabinetry made exquisitely yours, top-grade solid wood drawers represent unmatched quality setting your culinary kingdom apart from kitchen folly.
Name one other medium granting such plentiful panache ensuring your utensils lay effortlessly organized while inflecting endless wow factor into anything from sleek urban spaces to rustic hideaways steeped in rural charm.
One of the most popular trends is to use a soft-close feature for your drawers. A soft-close dampening system will allow for an almost silent drawer opening.
Full-extension drawer guides
Full-extension drawer guides are an excellent accessory for minimalist kitchen cabinets. They are also very useful for storage.
A full-extension drawer guide has a series of specially designed tracks that allow your drawer to glide smoothly from one side to the other. Some have stoppers to keep your drawer from slipping out of the track. The guide can also be mounted on the cabinet's bottom or sides or in the drawer itself.
Full-extension slides have a large load capacity and are easy to install. Depending on the type of slide you choose, you may be able to get away with just a few screws.
Solid wood framed doors
If you want a minimalist look in your kitchen, you may consider choosing solid wood framed doors. They are durable and can last decades. However, they can also be expensive. For more affordable options, you might try engineered wood or particleboard.
Particleboard is often used as an underlayment for cabinet boxes. This material is made by combining wood shavings with resin and glue. It is a strong, stable and inexpensive material. The finish is not as durable as solid wood but stable.
Patterned tile
Patterned tile on minimalist kitchen cabinets can add a touch of fun to your cooking space, but you can't just throw it on the wall and call it a day. You need to get the right tile to match your overall design and the right pattern for your cabinets. A professional can help you pick the right tile for your needs.
The best part about patterned tiles is that they don't cost much but can add a touch of personality to a low-key kitchen. Choosing the right style and colour can also make a huge difference in how the kitchen looks.


Frequently Asked Questions
Can a white kitchen be a good idea in Vancouver's climate?
White kitchens are popular among homeowners in Vancouver because they brighten up the space and create a modern look. It's important to use natural elements like wood, as we don't have much sunlight in Metro Vancouver.
How do you figure your budget for a kitchen remodeling project?
Here are some tips to help you decide on a budget.
The first step is to estimate the cost of materials you will need for your remodel. These include countertops, appliances, cabinetry, paint, tile, lighting, plumbing, hardware, and other miscellaneous items.
Calculate the average cost of labor for your region. Add these numbers to your total budget.
Add the total cost of all materials and labor to complete your project. Divide that number by the square footage of your kitchen. This will give you an estimate of the cost per square foot.
Add up any savings you can expect to make by doing some of the work yourself or by purchasing materials at a reduced price.
Add a contingency of 10 to 20 percent to cover unforeseen costs.
These are just estimates. To get a more accurate idea of your kitchen to remodel budget, consult a professional contractor.
With these guidelines, you can create a budget to renovate your kitchen. You should keep in mind that the cost of your kitchen renovation will depend on the materials and the scope of your project.
What can I do to make my white kitchen more appealing?
There are several ways you can make your white-colored kitchen more inviting. You can add colour to your backsplash tiles and appliances. You can also add wood elements to warm up your white kitchen. To bring out the natural warmth and beauty of a white surface, warm LED lighting is another option. Whatever path you choose to take, remember to personalize your kitchen.
Is there a place for a fridge in the kitchen
The refrigerator goes between your stove and sink. You should place it close to the cupboards in order to quickly access what you need.
***
Are you required to obtain planning permission for your kitchen renovation?
You will need permits to change the locations of electrical and plumbing. A building permit may be required if structural changes are being made to your walls.
If you're unsure whether or not you need planning permission, it's always best to check with your local authority before proceeding with any work.
What are the most common mistakes in a kitchen remodel?
You might have a problem installing a new kitchen in a bad location.
Wet floors can be caused by putting the dishwasher too far away.
The fridge can get difficult to open if placed near the oven.
A lack of counter space can cause problems.
A common mistake is to not have enough storage. You should have enough shelves and cabinets for all kitchen gadgets.
You can't choose the appliances you want until the very last moment when installing a new Kitchen.
You need to make sure that they fit in the space, and are efficient.
It's a mistake not to hire a professional designer to help you with your design. They will ensure that everything is correct and to scale.
Trying to do too much yourself is a common kitchen renovation mistake. It is important to know your limits so that you can hire a professional for a successful kitchen remodel.
A mistake is not planning enough. Kitchens can be costly, so ensure you have the funds to cover the entire project.
It is a mistake to not have a clear vision of the style and layout you desire. Before you begin a renovation, you need to have an idea of the style, layout and finishes that you want.
These are just a few of the common mistakes people make when remodeling their kitchens. For these types of mistakes to be avoided, it is important that you consult a professional first before beginning your project. You can have a successful kitchen remodel by planning well and executing the plan correctly.
Statistics
External Links
How To
What is the Cost of Kitchen Remodeling in 2022 These 12 Tips Will Help You Save Money
What is the average cost of a kitchen remodel? A kitchen renovation project can cost anywhere from $40,000 to $100,000 depending on the size of your space and the features you choose. If you're planning to sell your home soon, consider adding some upgrades to get top dollar at the market value.
Here are our top 12 ways to cut costs without compromising quality.
Buy appliances secondhand
DIY projects
Repurpose your old furniture
Save scrap materials
Pros can help you with the job
Donate your stuff
Sell online
Get creative with paint colours
Go green
Please keep it simple
Make it unique
Be flexible