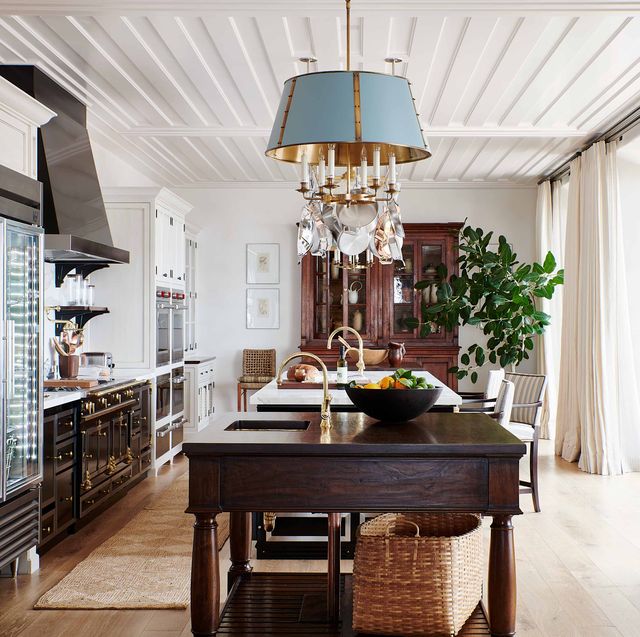 Rustic cabinet kitchen design: why you should never underestimate its potential.
Have you considered unlocking the secrets of rustic cabinet kitchen design? If not, you're in for a treat. Rustic cabinet kitchen design combines elements of classic and modern masonry with unique woodworking techniques and intricate engineering to evoke a sense of timeless beauty and style.
When done right, a rustic cabinet kitchen can become the focal point of your home – a masterpiece that inspires conversations with friends and family alike. Its stunning texture, colour combinations and natural motifs have been known to draw too many compliments!
Not only is rustic cabinet kitchen design a beautiful addition to any home, but it can also be incredibly functional. These cabinets are engineered to last for generations as they will outlast any other material used in the construction industry, including metal & plastic components. With proper maintenance, these cabinets will continue to look brand new — perfect for an efficient yet stylish storage solution.
Regarding materials and colours, there are endless possibilities for achieving your desired look with a rustic cabinet kitchen design. Whether you prefer dark-finished woods or light-coloured woods, there is something here for everyone's preference! Darker wood tones offer a more classic look, while lighter woods reflect sunlight in vibrant hues, which promote brighter living spaces. Softer colours and unique paint shades can help blend various aspects into supporting one cohesive vision without overshadowing anything else in the space.
Never underestimate how creative energy can be released when designing these captivating cabinetry options! Plus, you won't find yourself limited by traditional constraints since many sizes & styles for countertops & appliances are readily available - allowing you to create anything from small kitchenettes up to multi-functional gourmet kitchens that accept all types of entertaining demands!
Wood choices
If you're considering building a rustic cabinet kitchen, you can choose from many different types of wood. It's essential to understand each type's characteristics before deciding. Here's a guide to help you pick the best wood for your home.
Oak is the most common wood for cabinets, and it's durable. It's available in various colours, so you can choose the right one for your kitchen.
Maple is another popular choice. It's durable and easy to work with. You can stain it, or paint it. In addition, its grains show up beautifully when painted or stained.
Cherry is another popular kitchen cabinet wood. It has a smooth texture and is often used for kitchens and bathrooms. It's known for its durability and its ability to withstand knocks. However, it can also be very expensive.
Mahogany is another option for rustic cabinet kitchens. The rich red and soft color are attractive. Although it's not quite as hard as oak, it is still sturdy.
Distressed white cabinets
If you're looking to transform your basic builder-grade cabinets into an attractive rustic or cottage-style kitchen, distressed white cabinets can help. Not only will they give your space character, but they will also be inexpensive to obtain.
Distressed cabinets can be achieved through strategic sanding or painting techniques. The results can be dramatic or subtle, depending on how you choose to go about it.
For example, you can achieve a dazzling effect with a thick layer of antiquing glaze. This is the perfect way to make your wood grain look authentic and accentuate the grooves of your cabinet panels. After you've applied the right amount of paint, let it dry. Once the top coat is fully dry, wipe away any excess glaze.
A similar but less intrusive approach is to use a light-coloured antiquing glaze. It is more likely to absorb the wood grains and create a gorgeous-looking kitchen.
There are many methods of creating the distressed white cabinet lover's dream. In addition to sanding and sanding, you can apply paint with a brush or roller or even spray the cabinet surface with a protective sealant.
Built-in shelving
If you're looking to renovate your kitchen, consider adding built-in shelving. These cabinets are perfect for showcasing kitchenware. They're also a great way to add functionality to your space.
If you invest in built-in shelving, keep your design ideas in mind. You may need to remove some of your existing design elements to make room for them. Depending on the type of shelving you decide on, the cost may vary from $1200 to $4000.
Built-in shelves are great because they can be customized to fit your unique needs. Choose shelves high enough to accommodate your pots and pans but not too tall, so they're difficult to maneuver.
Using glass doors or mesh wire, you can also add a unique element to your cabinetry. This will allow you to display your crystal, and you'll still have the added functionality of a drawer.
A great way to give your kitchen a rustic touch is by using distressed wood. Distressed wooden cabinets have a rough look but also give you a warm feel. Adding distressed paint or paint flecks will go a long way in softening the overall effect.
Rustic cabinet kitchen design is easy to achieve a warm and inviting feel. It is a comfortable and functional style that can be combined with modern elements. A combination of textures and colours can give you the rustic appeal you want without compromising your home's aesthetic.
The most common feature of a rustic-style kitchen is the use of wood. Wood grains, beams, and wood floors are often found in this kitchen. They also lend a lodge-like look.
To add a modern touch, you can choose white cabinets and countertops. This helps to offset the rustic effect of brick walls for example. You can also use glass doors and open shelving to brighten your space.
Another element that is perfect for a modern rustic kitchen design is stone. Natural stone cladding makes an excellent backdrop for minimalist cabinetry and is durable. Stone also looks great with a contemporary look.
Another classic feature that is great for this style is a freestanding island. A freestanding island helps break up the dark cabinetry and provides a visual break.
Pick colours and textures that capture simplicity while still being luxurious. Determine a colour palette that combines earth tones with bolder colours to create dynamic drama. Then add texture through wood furniture hardware, stone countertops and floors, wicker baskets and cozy throws or patterned pieces in shades of blue, orange or green. Include white trim to draw attention to custom details while maintaining an earthy feel.
Not all efficient kitchen designs need to be sleek and modern; some are rustic! Install cabinets with visible beams across their sides for an appealing industrial feel right at home. Opt for warm woods such as cherry, oak or walnut for shelves that achieve a classic look within the room's atmosphere. Add wall-mounted shelving above the sink instead of tall cupboards so you can easily find what you need without crowding the area's functionality.
Show off your personality during this exciting remodelling project by adding creative elements throughout the space; hang herbs from overhead beams drying against striking cabinets with turquoise doors! Incorporate unique lights communicating chicness yet rawness simultaneously for unforgettable style composition come nighttime illumination. Display picture frames featuring dainty sage hues near the floorboard moulding alongside a vintage chestnut farm bench opposite antique cupboards, and you are good to go!

Frequently Asked Questions
What's a realistic budget for kitchen remodeling in Metro Vancouver
Metro Vancouver kitchen remodels are feasible with a budget of $50,000. This would include new appliances, countertops and cabinets, flooring, as well as lighting.
Do I Need a Kitchen Remodel
A kitchen remodel can be expensive so you need to make sure it's right for your home. It is important to evaluate the age and condition your current kitchen, as well your family's and lifestyle needs, as well your budget.
A remodel can bring life back to your kitchen if it is in need of repair or updating. If your family is growing, a remodel could provide more storage space and counter space. A well-designed, functional kitchen can help increase your home's value.
A kitchen remodel is sometimes not the best option. You don't have to remodel your entire kitchen if it's in good shape and the layout is perfect. Instead, make small changes to improve the space's look and feel without spending too much.
How do you know if a renovation of your kitchen is the right choice? Here are some questions to ask yourself:
Is your current kitchen functional? If your kitchen is cramped, has insufficient storage, or doesn't suit your family's needs, a remodel can provide the solutions you're looking for.
Is your kitchen in dire need for repair? It may be time to replace your outdated appliances or cabinets. These problems will most likely require a complete kitchen remodel.
Are you looking to increase the value of your home? It doesn't matter if your goal is to sell soon, a kitchen renovation can be a substantial investment. A well-designed kitchen can make your home more appealing to potential buyers and increase its resale value.
How much money do you have available? It is possible to spend a lot on a kitchen renovation. Before you even start, you need to have a realistic budget. When estimating the cost of your project, be sure to include labor, materials, permits, and other costs.
If you answered "Yes" to any questions above, a kitchen remodel could be right for. Talk to a contractor to discuss your plans and get started. Careful planning and execution are key to creating the kitchen of dreams.
How do you organise an open-concept cooking space?
The best way to organize an open-concept space is to create a straightforward workflow. This means that appliances should be close to each other. This will make cleaning much simpler. To make it easier to find your cooking utensils, keep them close to each other. Keep food storage close by the point of use. This will make it easier to grab what you need and put things away.
What should I do first when remodeling a kitchen?
There's no one answer to this question since everyone's priorities and budget will differ. Consider the space's layout, what appliances you need, how many cabinets you need, and your storage needs.
Once you've decided on your must-haves, you can look at different kitchen designs to see what options are available. If you're working with a limited budget, it's often best to start with the big-ticket items like appliances and cabinets, then fill in with minor details like paint colours and light fixtures.
Taking things one step at a time ensures your kitchen remodel precisely what you want it to be.
How do you style small white kitchens?
A small white kitchen needs a lot imagination. A small white kitchen can be beautiful if you use natural materials like wood, stone and glass. Also, remember that white kitchens should be kept clean and organized.
Don't forget personal touches! This will make the kitchen feel more like home.
What can I do to make my white kitchen more appealing?
There are many things you can do to make your white home more beautiful. Another way to make your white kitchen more appealing is to use coloured backsplash tiles and appliances. If you desire warmth in your white kitchen, one option is to include wood elements. Lastly, consider using warm LED lighting to bring out the natural warmth of a white surface. No matter what route you choose, adding your own style to your kitchen is the best way.
What should the duration of a kitchen remodel take?
Once the cabinets are manufactured, the process should take around three weeks. However, the design and/or custom cabinet manufacturing can take months. It can take several months to complete the entire process, from beginning to end.
Statistics
External Links
How To
What will it cost to remodel your kitchen in 2022? These 12 Tips Will Help You Save Money
How much will you spend on a new kitchen? The average cost for a new kitchen is $40,000 to $100,000, depending upon how big your space is or what features you desire. You can make your home more attractive if you plan to sell it soon.
Here are 12 top ways to reduce costs without sacrificing quality.
Purchase appliances secondhand
DIY projects
Repurpose old furniture
Make use of salvaged materials
Hiring a professional to complete the job
Donate your stuff
Sell online
Get creative with paint colours
Go green
Please keep it simple
Make it unique
Flexibility is key